Teach English in Asia
There is no doubt that Asia is one of the most fascinating regions in the world. It serves as an uncomplicated platform for individuals to accumulate and preserve great wealth. To meet the growing demand for English teachers, it is not surprising that many people relocate to Asia every year.
Advantages of English teaching in Asia
There are several important factors to consider when searching for a job online. One of the key considerations is determining both the expenses you'll incur and the salary you'll earn, as relocating abroad - even if it's only for a limited period - is a significant undertaking. Fortuitously, China provides all of the necessary components to carve out a comfortable living, which is not always the case in other nations where one must procure their own lodgings and commute to the office. Envision the convenience of only having to commit to a single year-long contract and the freedom to establish your own work schedule. Truly remarkable, wouldn't you say?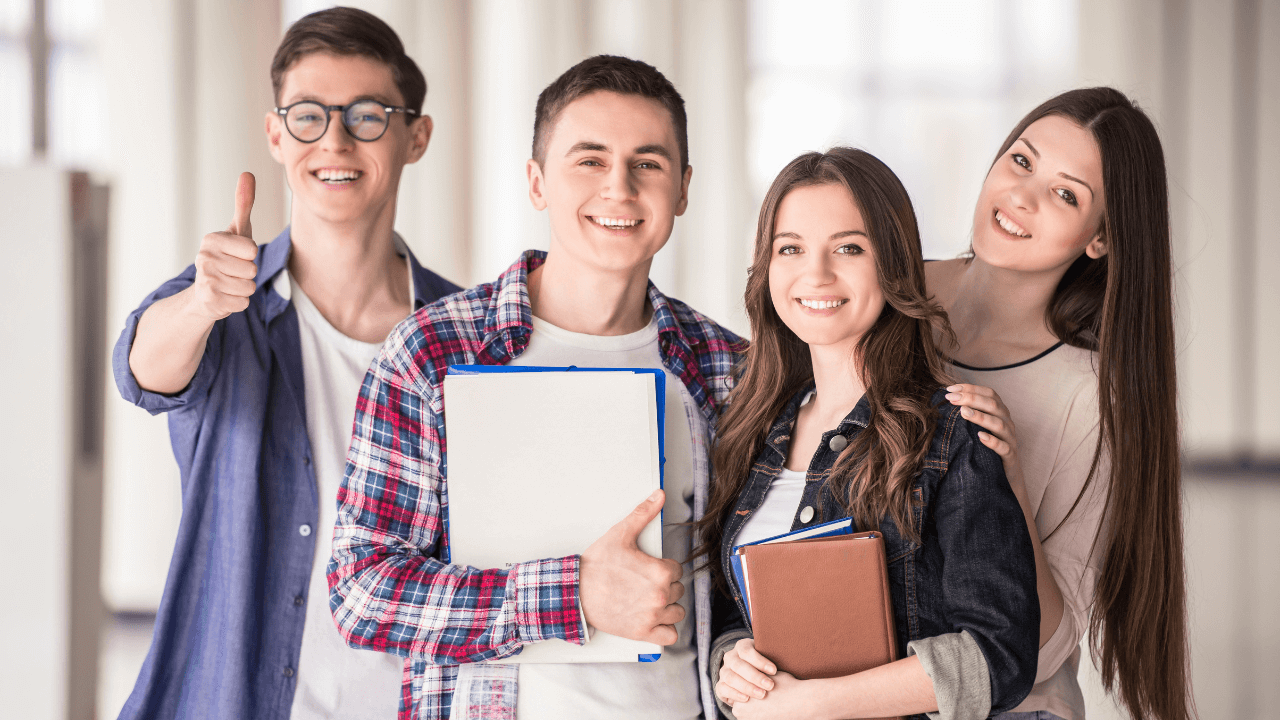 Access to paid accommodations.
Coverage of transportation expenses.
Provision of medical insurance.
Availability of meals at the workplace.
Complimentary Chinese language classes.
Paid time off for holidays.
Bonus incentive upon completion of contract.
Need to know to teach English in Asia
In Asia, the regulations governing the teaching of English vary from country to country, but they generally fall into two categories. The initial category consists of legal prerequisites needed to gain the appropriate visa and permit for employment within the country. The second classification pertains to the standards outlined by specific educational institutions or employers.

Qualification
Teaching English in most Asian countries typically requires a bachelor's degree and at least 120 hours of TEFL training. And remember that some countries also prioritize native speakers. Nevertheless, it is possible for individuals without formal training or experience to pursue teaching English abroad. In Cambodia, for instance, there are opportunities to legally teach English even without a degree. Even inexperienced individuals can explore teaching as a viable option in Taiwan, where the demand for TEFL teachers remains high.
Get TEFL certification!

Acquiring a Work Visa for Teaching English in Asia
If you aspire to engage in legitimate teaching work within Asian boundaries, then obtaining an appropriate work visa and permit is an indispensable prerequisite. While the application procedures vary from one country to another, often times, schools and employers shoulder necessary fees for a six or twelve month visa. Consequently, searching for job opportunities before departure is a typical requirement.
Recent years have seen numerous crackdowns on unauthorized teachers in various Asian countries, with frequent school raids and swift deportation. Consequently, it is highly advisable to adhere to appropriate application processes for acquiring a work visa, lest your teaching experience abroad end unceremoniously with your premature departure and subsequent prohibition from reentry.
Typology of Teacher Jobs in Asia
Public schools
In a number of Asian countries, government-sponsored programs make it possible for English teachers to work in public schools. In general, newly qualified TEFL teachers from English-speaking countries (primarily the USA, Canada, UK, Ireland, Australia, South Africa, and New Zealand) are welcome to apply.
For those who have never taught abroad, such programs are often regarded as an excellent opportunity, as competitive compensation, free accommodation and health insurance, and ongoing support or training throughout the contract are frequently included.
Normal working hours are weekdays, from 9 a.m. to 5 p.m., excluding public holidays, and lengthy school holidays provide TEFL teachers with ample time to discover Asia. However, assignment destinations may not always be at the teacher's discretion and, as such, if a specific city or region is preferred, an alternate option may be worth considering.
Private and international schools
Working in private or international schools is a goal for experienced educators. In major Asian cities like Bangkok, Hong Kong, and Taipei, top international schools teach entirely in English. Therefore, these institutions seek qualified educators not solely for ESL teaching, but particularly those with proficiency in teaching diverse subjects like math, sports, art, and music.
Undeniably, the salaries offered at these prestigious institutions are comparatively lucrative, but the workload is exponentially greater than at private schools or language schools. Additionally, working hours tend to be longer.
Language schools
Asia attracts a large number of ESL teachers seeking employment opportunities and is a hotspot for English language schools. These schools typically offer courses in the evenings, after-school, and on weekends, with some that focus on adult business English offering programs at alternative times. Although salaries are generally lower than in private and foreign schools, many educators appreciate the flexible schedules and the opportunity to work with diverse groups of students.
Private tutoring
English teachers working in Asia often engage in freelance teaching as a means of supplementing their income. This can be done during their spare time or on weekends. Private teaching requests are also common for teachers, but those who work full-time must ensure that their freelance work does not violate any terms of their employment contract.
Volunteer teaching
There exists a notable disparity in several Asian nations between individuals with and without opportunities for English language education. Local public schools, residing both rural and urban regions, find themselves lacking resources and funding to acquire essential teaching materials or recruit adequately trained educators for the English language domain. Owing to such inadequacies, voluntary instructors of English are fervently sought out by organizations such as women's community centres and orphanages. Asian NGOs tirelessly search for volunteers willing to take on unpaid positions and aid in fostering a future of long-term growth for non-English speaking communities.
In which Asian countries is English taught?
It can be a daunting task to choose from 50 beautiful countries where to teach English in Asia. With Japan and South Korea offering high-paying jobs, Vietnam being ideal for low-cost living, Thailand affording a coveted beach lifestyle to English teachers, and Shanghai and Taipei boasting cosmopolitan city living, Asia has something distinct to offer for everyone.
Here are the top five places in Asia to teach English as a foreign language.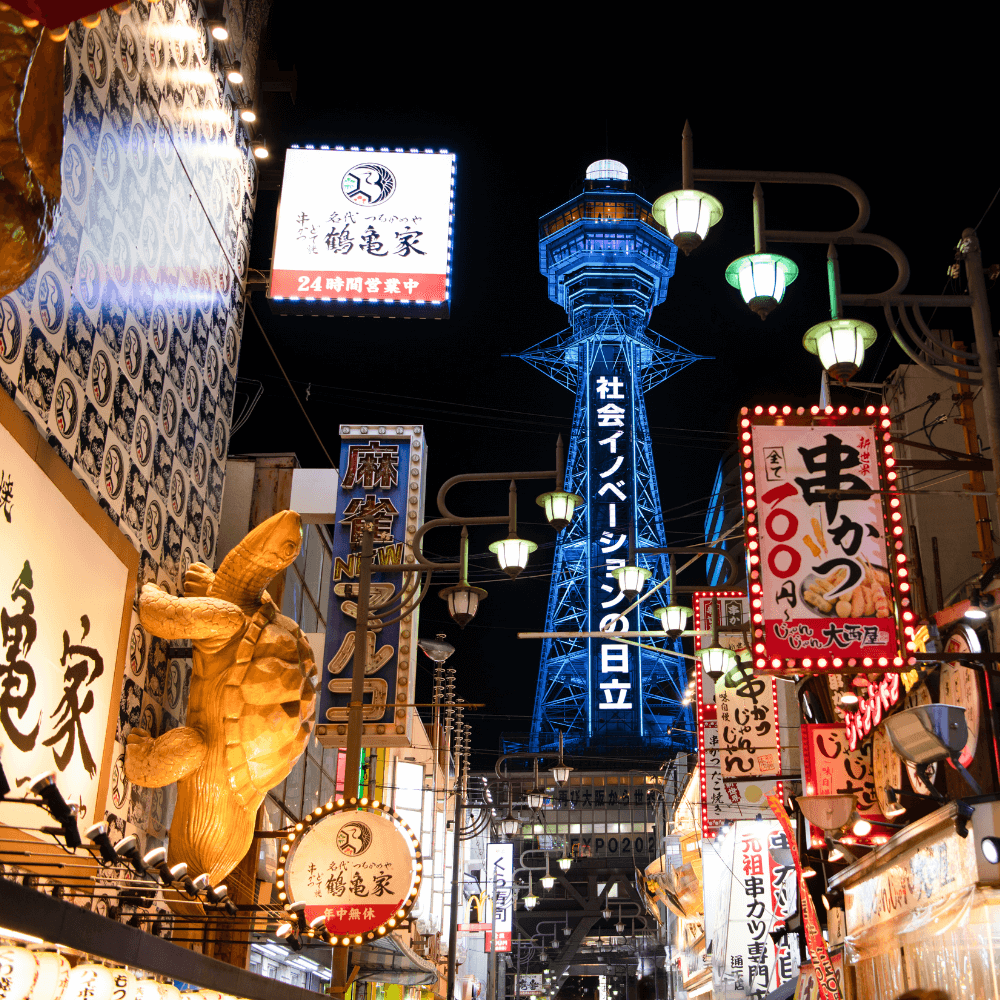 Japan
Don't miss out on an incredible opportunity to teach English in Japan! With excellent pay, a variety of teaching positions available, a blend of traditional culture and advanced technology, and breathtaking natural scenery to explore in your free time, the opportunities are endless.
The most widely recognized benefit of teaching ESL in Japan is the pay, which surpasses that of any other country (with potential exceptions in the Middle East). Although living costs may be higher in major cities like Tokyo and Osaka, teaching abroad as an expat can still provide significant savings opportunities (as long as you spend judiciously!).
Finding TEFL jobs in Japan is a breeze, whether you're looking for part-time work teaching private lessons or seeking opportunities at prominent international schools. Private language schools or eikaiwa often offer ESL teaching positions. Minimum requirements most often include TEFL certification and a university degree, with preference given to native English speakers from English-speaking countries.
The average base salary for full-time teachers in Japan ranges from 220,000 to 280,000 yen per month (approximately $1,600 to $2,000/£1,600 to $2,675), with the norm being around 250,000 yen ($1,820 to $2,390). For those with requisite expertise and qualifications, job opportunities at international schools may pay as much as 600,000 yen (£4,360/$5,730) per month.
China
Are you up for a challenge? Consider teaching English in China, where the demand for ESL teachers is on the rise. With a population of over 1.4 billion, this vast country is rapidly expanding its English language education system, creating a wealth of job opportunities for foreign teachers.
To obtain legal employment in China, it's important to secure a job offer beforehand, as the country imposes strict immigration and employment laws. Aspiring TEFL teachers must have a bachelor's degree, a criminal background check, and 120 hours of TEFL training to qualify for a Z-visa – the only legal document required to teach English in China.
Although the starting salaries for TEFL teachers in China may be slightly lower than those in Japan or South Korea, most contracts offer benefits that compensate for this. These benefits often include attractive signing bonuses, free travel and accommodation, and free tuition.
While Shanghai and Beijing are known to offer high salaries, relocating to a lower-tier city with a lower cost of living may be a more cost-effective option to make significant savings.
On average, English teachers in China earn a monthly salary of around 13,000 yuan (£1,450/$1,860), making it a lucrative opportunity for those seeking international teaching experience.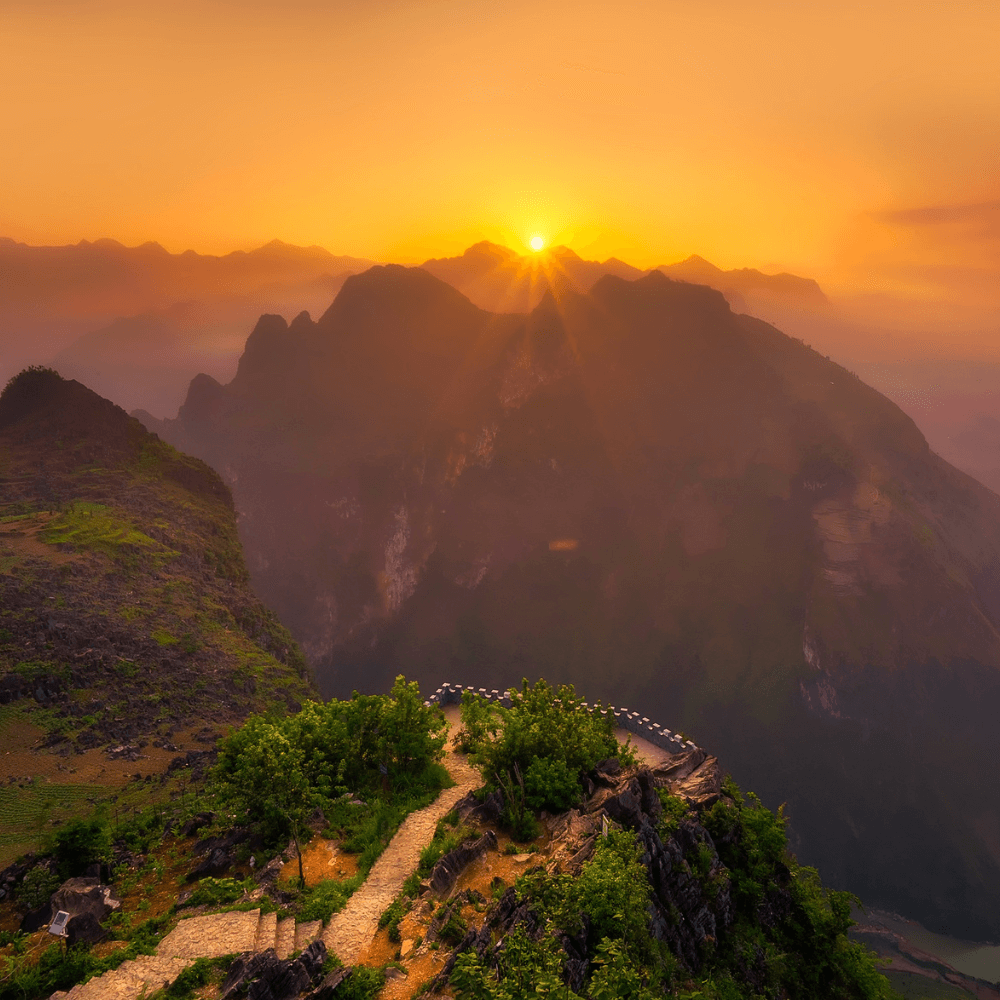 Vietnam
Consider Teaching English in Vibrant Vietnam for your TEFL Career. Vietnam offers a wealth of opportunities for those looking to start their TEFL career. The country boasts a friendly and energetic student population, diverse landscape, incredible cuisine, and tropical climate - making it an ideal destination for new English teachers.
Vietnam's location is also strategically positioned, with affordable airfares, making it an excellent base to explore the rest of Asia. Aspiring English teachers will need a Bachelor's degree and a TEFL certificate, the latter requiring a visa, to secure ESL jobs in Vietnam.
The monthly salary for a full-time English teacher is typically between VND27,700,000 and VND46,171,000 ($1,200 and $2,000/£920 to £1,500), with a low cost of living in Vietnam. This means English teachers can usually save a reasonable sum from their salary.
Thailand
Many ESL teachers choose to work as English teachers in Thailand due to its low cost of living, cheap flights, excellent students, and dreamlike living conditions. However, language learning in the country is no longer easy as it once was, and Thailand now takes the study of English much more seriously than before. To teach English abroad in Thailand, a bachelor's degree and 120 hours of TEFL certification are required. Those without a degree can still teach English in Thailand through a volunteer program.
Teaching jobs in Thailand are mostly located in metropolitan areas like Bangkok, Chiang Mai, Phuket, and Korat. Competition for the best teaching jobs in these areas can be intense; therefore, newly-certified TEFL teachers may prefer to consider smaller towns, where they may have a better chance of securing a job.
Starting salaries at language schools usually range from THB 30,000 to THB 40,000 (£740-980; USD 1,000-1,280), with a possibility of earning closer to THB 50,000 (£1,230; USD 1,600) for qualified individuals. Experienced teachers in foreign schools can earn between 60,000 and 150,000 baht (£1,475-3,700; USD 1,900-4,800) monthly.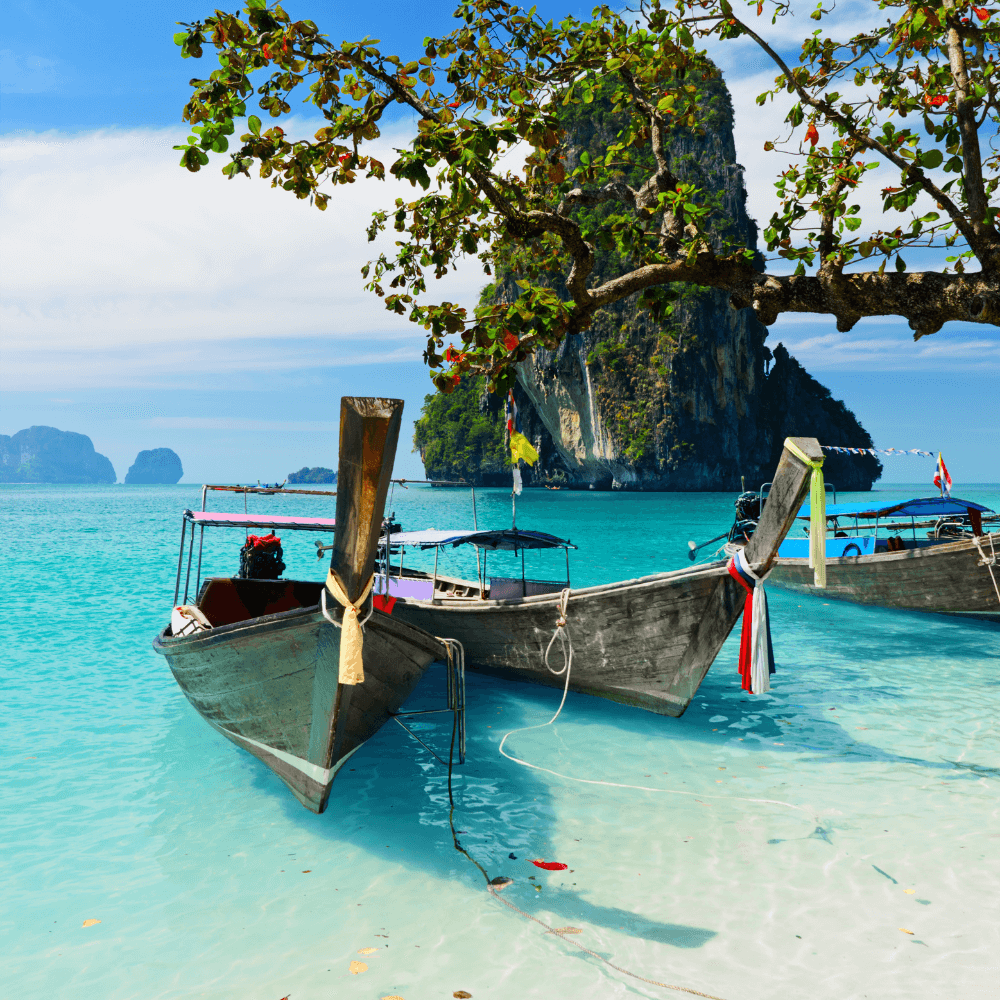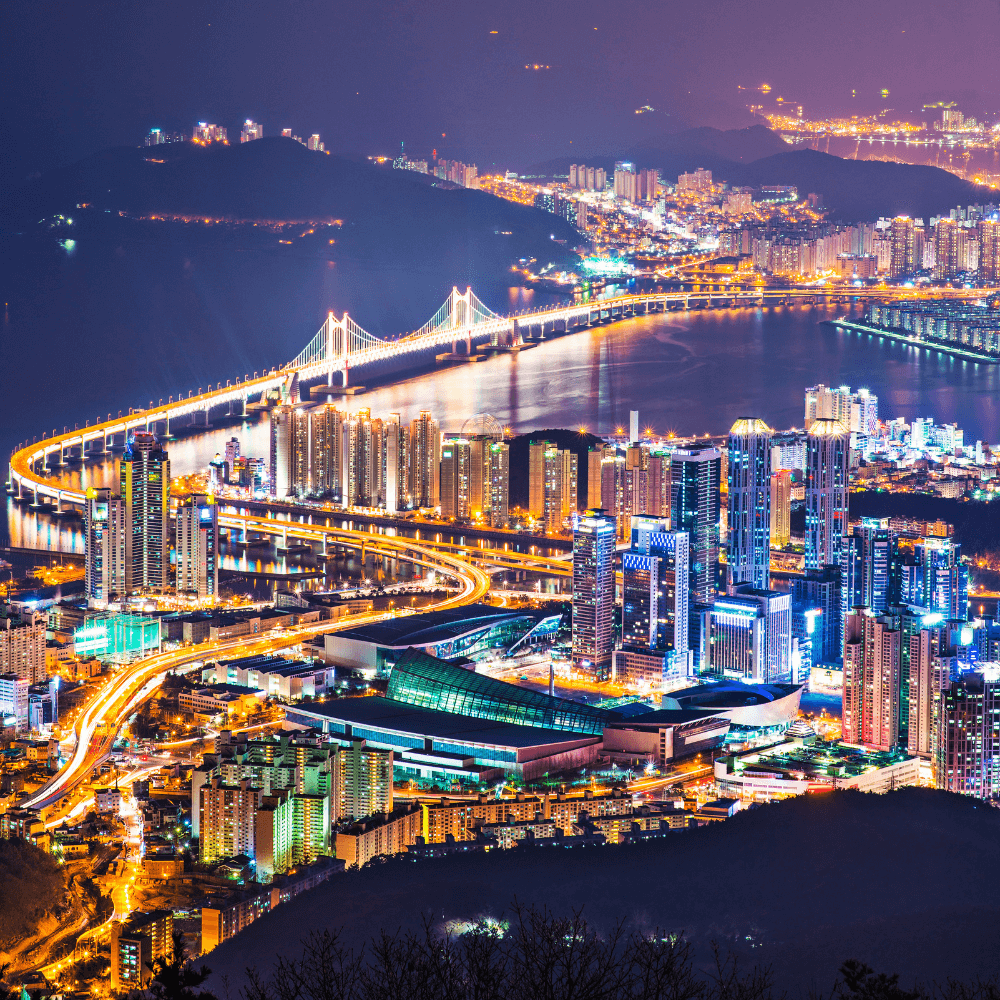 South Korea
Are you considering teaching English abroad and looking for a popular destination? Look no further than South Korea! With high salaries and a low cost of living, it's no wonder why this country is a top choice for foreign teachers. Plus, many teaching contracts offer additional perks like free round trip transportation, accommodation, and medical care, allowing teachers to save a significant portion of their monthly income.
If you're interested in teaching in South Korea, most English teaching positions are located in Seoul and Busan. However, there are also opportunities available in rural areas for those who prefer a quieter lifestyle. While the salary may be lower in rural areas, you'll be able to experience the rich culture of South Korea.
When it comes to salary, English teachers in South Korea can expect a full-time income of 2 to 2.5 million won (£1,280 to 1,600 / $1,670 to $2,000) per month. If you have previous teaching experience or qualifications, this amount can increase to 2.8 million won (£1,800 / $2,345) per month.
While requirements may vary by employer, TEFL certification, a bachelor's degree, and a clean criminal record are generally necessary to teach English in South Korea. Some employers may also prefer candidates with native language experience.