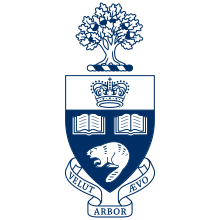 OISE University of Toronto TEFL
About the company
The best approach to land an incredible job to support your international trip is to pair your bachelor's degree with a TEFL certificate from one of the top 20 universities on the planet. A group of academicians and TEFL specialists created the OISE TEFL course. OISE is completely online and self-paced, unlike a regular university course, so you may fit it into your busy schedule or rush through it in less time. Teach Away, a global leader in international teacher placements, provides OISE TEFL.
Your choices for TEFL:
TEFL 100-Hour Course
The greatest candidates for this course are beginning ESL teachers on a tight budget.
120-Hour TEFL Training
Recent college graduates and current students who want to teach overseas should take this course.
Choose two specialized courses.
150-Hour TEFL Training
The best candidates for this course are dedicated ESL instructors looking for a thorough education to advance their careers.
*Select two units of specialty.
Expanded curriculum including a section on teaching overseas
Reviews
OISE University of Toronto TEFL course
My experience during the online course was excellent because of parts of teaching that I was not aware of. A lot of resources were suggested that would make life easier during a teaching abroad experience.
Comparing to what other TEFL programs people have taken and the knowledge I gained, I believe this one is the most complete and resourceful. Specially if you want to take teaching seriously and make a difference for the students while you teach.
I found that having a university backing up the program gave it that much prestige; I know some people say it doesn't matter where you get your TEFL from, but if the university is recognized overseas, that might just be the difference.
TEFL
It was a good course. One of my friend recommended this course to me and I am glad she did. The course is designed in a way that can help and motivate teachers become useful and helpful for students. This course helped me understand that taking care of students and being kind to them is important that help students grow. A lot of important and useful skills, methods and techniques that teachers can apply were taught. Whenever I emailed to TEFL advisor and had any questions, the course advisor was very helpful and I always got a reply.
Great courses and convenient
I researched a number of courses before deciding on OISE. Major deciding factors was it was 1. coming from a University recognized everywhere, 2. Convenience (I work full time so distance learning method was perfect, 3. Price and affordability. The course is designed in manageable chunks so its easily digestible. Knowledge checks and assignments were frequent and the level of difficulty was just right!
I already have an ESL teaching job in Chile!
After graduating, I looked for a TEFL certification to increase my chances of securing a teaching position abroad. Enrolling in the University of Toronto's online TEFL course proved to be a wise decision as it was filled with enriching information and provided helpful tips to improve my teaching skills. One of the best features was the ability to work at my own pace, which allowed me to complete the course quickly and begin applying for job opportunities. Although it was challenging at times, I was able to successfully complete the modules and am thrilled to announce that I have secured an ESL teaching position in Chile thanks to the guidance provided by Teach Away. Overall, I had a wonderful experience and would highly recommend the course.
The course has good content, but it also has some unfavorable points
The course content is useful and provides valuable resources to enhance the learning experience. However, there are several unfavorable points that require attention. First, the delivery time for receiving the materials is far too long. For example, I completed their 120-hour TEFL course at the end of April, and as of June, I have received no notification as to when I can expect to receive my certificate. Second, the feedback provided on the writing journals is sub-par. Third, one of the major drawbacks is that if you finish the course sooner than expected, you lose access to the materials. Fourth, I question whether the resources provided are up to date. During my course, I found that some resources directed me to invalid links or websites that no longer existed.
Program is useful, but support is rather formal
The online TEFL program proved to be exceptional and I enjoyed my experience with it. However, my reservations about the post-training support persisted. Although I received automatic emails, I had expected a more proactive approach. Nonetheless, I am already applying the skills I have learned and eagerly awaiting employment opportunities as soon as circumstances permit. Thanks for the admirable program.
Well structured and relevant program was a good fit for me
The material provided was highly relevant to my needs, well organized and skillfully explained.
I found the support team to be exceptionally attentive and accommodating.
Now that I have completed the course, I am pleased to discover the ongoing support available to help me find employment opportunities.
The course with a flexible schedule can be taken when it is convenient
I appreciated the flexibility of the course being fully online and self-paced. As a full-time student at the time, having a full year to complete the course allowed me to work on it when my schedule allowed. Although the course did not include a teaching practicum, I gained enough knowledge to feel confident in developing lesson plans and teaching.
The insightful and applicable materials and constructive feedback
Having completed the OISE University of Toronto TEFL course, I can confidently say that I was thoroughly impressed with the quality of the online program. The self-study materials were insightful and applicable, and the sessions with a knowledgeable tutor only enhanced my learning experience. Overall, I appreciated the constructive feedback I received on my assignments and lesson plans and would highly recommend this course to others.
Interesting course, but where is my paper TEFL certificate?
Overall, I have a positive view of the course; however, I have yet to receive my physical certificate. Despite inquiring about its whereabouts, I have been told to wait. I completed the course four months ago and paid a substantial amount of money, yet I have been met with delays. I recognize the prestigious reputation of the University of Toronto, but the lack of urgency in sending my certificate is a drawback. A partial refund may be necessary due to this issue. The timeline for when I can expect to receive my transcript remains unclear.