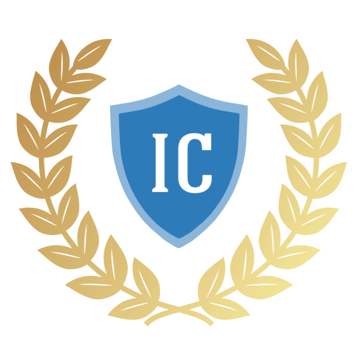 TEFL-TESOL-Certification.com
About the company
For new and seasoned teachers, Native and Fluent English Speakers, TEFL-TESOL-Certification.com offers British cheap, internationally recognized, and certified online TEFL & TESOL certification programs. From anywhere in the world, it is simple to enroll in the course. The Internationally Accredited Certification by ACCRIN, which attests to the fact that a course and educational institution meet global standards and best pedagogical practices, is given to all of the courses. Experienced instructors assist students in effectively completing assignments and are eager to address any academic inquiries. All clients receive the Lifetime Job Assistance service after receiving the certificate. A work assistant can provide assistance with writing the ideal CV, finding positions in desirable locations, or launching a career as an online teacher.
TEFL-TESOL-Certification.com channels:
Reviews
My course-taking experiences
Kales is my name. Although I recently received my degree, I did not major in English. But I was considering going into teaching English. I don't feel ready to leave my family just yet, so that is a nice option for me to work remotely from anywhere. There are certain prerequisites for English teachers, I discovered when I began my internet job hunt. I wasn't the right candidate, to be honest. I lacked any international credentials like the CAE, IELTS, or CELTA. I then made the decision to learn more about tests and training so I could demonstrate my aptitude for teaching others while also advancing my professional expertise. This is the reason I signed up for this TEFL/TESOL course. I really enjoyed the course, especially the final section on creating a résumé and finding employment. There was so much useful information that I found really helpful. I'm very delighted to be working in Cambly right now.
Ticket to travel abroad
Very clear, interesting, up to date, concise, relevant and practical. I'm grateful to this program for giving me the tools and confidence to make my dreams of travel abroad a reality. The course website was very well done and easy to understand and follow. And I loved the convenience of being able to do it at home, at a cafe, at the library...wherever there was WIFI. It was an overall very positive experience and I would highly recommend this course.
Teaching English as a Second Language
I found that the course provided the novice student with tools to teach English as a second language. The course was in depth and covered a lot of material. The multiple tests and exams given ensured that the student had a good understanding of the material.
Although the course provides material for teaching abroad there are some students who would like to teach at home. Upon completion of the course, I find that there was minimal assistance in trying to locate a job in Canada!
A continuous TEFL journey
With a prior background in education the TEFL program enriched my knowledge of how language is acquired and equipped me with the necessary tools to be able to instruct learners effectively in order to acquire the language skills they require for communication . I found this program exciting and thought provoking! In addition to this, the program has given me the opportunity to meet and teach pupils from a wide array of backgrounds by offering them English language tuition in my newly established language and creative arts institute! Through the program I have had the chance to meet people from China, Russia, Georgia, Ukraine, Lithuania, Lebanon, Syria, Greece, Africa and all over Europe! I feel that not only do I teach these people English but at the same time I learn from them, therefore I am on a continual journey of learning! These are encounters I believe I would never have made without a TEFL certification. I would highly recommend this course to anyone interested in teaching English as a foreign or second language.
About the course
The course is really helpful, especially for career growth. The course helped me to understand better when teaching children that are learning English as Second Language. Also, the course provides great flexibility for a full-time teacher like me to learn as I get to study at my own pace despite my busy schedule. The staff provide relevant assistance when needed, the lessons are easy to understand and assessments are provided to ensure your understandings of the lesson.
My ideal place to gain TEFL certification
There is no doubt that the TEFL-TESOL Certification course is a first class destination for obtaining TEFL certification. Personally, having recently completed my training, I am thoroughly satisfied with the experience. The practical teaching experience provided during the program is undoubtedly the most invaluable aspect for my future in the field.
I thoroughly enjoyed the TEFL/TESOL course and found it both informative and easy to follow
I gained a wealth of knowledge about teaching methodology and how to create customized lesson plans. The course also included valuable video material, showing the work of experienced professionals and offering insights into their approach to behavioral issues and engagement with individual students. I found myself picking up many useful teaching hacks throughout the course. Since completing the course, I have recommended it to several friends who work as English teachers. I firmly believe that this course is valuable not only for the certification it provides, but also for professional development and increased confidence. It undoubtedly improves the quality of one's work. Throughout the course, I appreciated having access to my tutor for any questions or concerns, and also benefited from the online chat platform where I could interact with other students. Overall, I would highly recommend this course.
The perfect provider for your TEFL course
I have successfully completed the TEFL/TESOL certification course and it was a remarkable experience. The course was efficiently curated with a well-presented format that made it easier for me to follow. The flexibility offered throughout the course was commendable. In addition, the abundance of learning units and resources was a great support to my learning process. The feedback provided by the markers was very effective and valuable.
Therefore, I highly recommend TEFL-TESOL-Certification.com as the perfect provider for your Tefl course.
The TEFL/TESOL certification course I highly recommend!
Before making a decision to purchase a course, I thoroughly researched the pricing, course outline, and read the TEFL certification reviews. The digital space is still rife with fraudulent schemes and I am committed to avoiding such pitfalls.
As a result, the course has proven to be excellent. It consists of enriching theoretical content presented with an interactive and practical interface that is easy to use. The learning process is supported by regular assessments, making it an engaging experience. I have no hesitation in recommending your expertise to some of my acquaintances.
Effective training with basic knowledge and essential skills
For those looking to obtain a TEFL certification, I wholeheartedly recommend TEFL-TESOL-Certification.com. Having recently completed their online training program, I can attest to its effectiveness. Armed with essential skills and foundational knowledge, I now feel confident in my ability to teach ESL classes. Furthermore, the team at this school proved to be supportive and accommodating throughout the entire process.
The TEFL/TESOL course helped me to reach a new stage in my career as an English teacher.
Hi, I'm Karina and I'd like to share my experience with the TEFL/TESOL course. The course exceeded my expectations with its thorough presentation of the material and the provision of additional resources that I can use in my future teaching. As a student at the Pedagogical University, I am already familiar with teaching methods, but the history of these methods, which seemed boring at first, turned out to be surprisingly engaging. I approached each assignment with great enthusiasm and found that any questions I had were promptly answered by the helpful staff. Thank you for the opportunity to refresh my knowledge and learn something new!
I thoroughly enjoyed my time on the course and gained valuable knowledge and skills!
In my search for a TEFL course suitable for a non-native speaker like myself, I conducted extensive online research. Ultimately, I chose the TEFL-TESOL-Certification.com course because it addressed my concerns and provided me with the necessary support throughout the program. The course's teaching methods instilled confidence in my abilities, which helped me believe in myself. This would not have been possible without the constant guidance and encouragement from my tutor, Hannah. I believe that the money I invested in the TEFL-TESOL-Certification.com course was well worth it.
Really meaningful TEFL certification course that you can take at your own pace
I appreciated the flexibility that allowed me to structure my schedule and learn at my own pace. This competent course provided an abundance of visual aids that made the experience enjoyable. The inclusion of assessments added a sense of accountability that prevented complacency and increased motivation. I highly recommend this course.
The fantastically caring team of professionals
This month I successfully completed an online course that I thoroughly enjoyed from start to finish. Despite being a full-time employee, I was able to juggle my job with the course thanks to the unwavering support of my fantastic tutors. They were available 24/7 to answer any questions or concerns I had. The team at TEFL-TESOL-Certification.com is nothing short of outstanding - they are approachable, helpful and hospitable. Throughout the course they were always just an email away.
I learned how to create quality lesson plans and manage the class
Due to my work commitments, I chose TEFL-TESOL-Certification.com because of the flexibility it offered. The course helped me develop successful lesson plans - each session was dedicated to a different language topic - and provided hands-on experience in real schools with constructive feedback after each session. The trainers were very supportive and professional, and it was impressive to see their real demo lessons in the classroom. Overall, the experience was extremely rewarding and I have already recommended it to others.
Now I have the freedom to choose where I want to work
After a few months, it is safe to say that the investment in the courses remains the most beneficial move. In fact, the guidance of a dedicated assistant proved crucial in formulating a quality resume that attracted a flood of job offers. As a result, the opportunities are now plentiful, allowing the freedom to choose any job and any location.
These courses helped me become a better teacher
During my TEFL course with TEFL-TESOL-Certification.com, I received extensive training on how to excel as a teacher. This comprehensive course equips me with invaluable strategies and tools that I can easily apply when teaching. The beauty of this course is that the instructors provide hands-on teaching experiences that allow us to practice everything we learn. If you want to become a skilled teacher, the TEFL-TESOL-Certification.com course is the ideal choice for you. I highly recommend this school for your TEFL training.
Convenient platform and valuable experience
The process was easy and straightforward. I made my payment and received it on time with no regrets. The navigation was user-friendly and easy to follow, which allowed me to study it thoroughly. I appreciate the speed and commend the clarity of the whole experience.
My experience with this course has been absolutely amazing!
Prior to enrolling, I did extensive research as I come from an educational background and was quite hesitant about the Tefl industry. I was also very picky about the information I received. However, this course has far exceeded my expectations. Your teaching environment is conducive to hard work and professional growth, and I left the course feeling confident and equipped with valuable tools to further improve my teaching practice.
I am already successfully applying the knowledge I gained in the course to my work!
As a recent graduate of the TEFL/TESOL course, I can confidently attest to its immense value. The wealth of practical knowledge I gained has already been put into practice in my teaching. Although the month-long program required dedicated study and note-taking, the experience was truly exceptional. Thank you for this invaluable opportunity.
My experience with this course was delightful and gratifying
While browsing various TEFL school websites and reading TEFL certification reviews, I concluded that choosing TEFL-TESOL-Certification.com would be the ideal decision. And this school certainly exceeded my expectations! Your training laid a strong foundation in teaching methods and classroom management, which helped me greatly in my teaching practice. This, in turn, helped me overcome my anxiety about managing a classroom full of students.
A modern approach to obtaining a TEFL certificate
The service provided was exceptional in terms of quality and efficiency. The support team was responsive and accommodating, ensuring a pleasant experience. The modern design of the platform added to the overall appeal of the service, while the presentation of the study material was excellent. Without a doubt, a five-star rating is well deserved.
Simple and clear presentation of material and support at all stages of training
Information is reviewed repeatedly to ensure that no questions are left unanswered. So far, I have been very pleased with my experience. The enrollment process was expedient and the manager remains easily accessible. I look forward to starting my training.
The best way to improve your teaching skills
While searching for a reliable TEFL course to improve my teaching skills, I stumbled upon the apt option. Boasting a comprehensive curriculum, this program facilitated a significant improvement in my pedagogical skills in terms of creating lesson plans and teaching materials. It also introduced cutting-edge teaching methods that enabled me to engage my students more effectively. The trainers were competent and went above and beyond to meet my learning needs throughout the course.
If you are looking for quality TEFL training, contact here
I highly recommend the TEFL-TESOL-Certification.com course to anyone interested in obtaining the TEFL cretificate. The faculty demonstrated exceptional expertise and provided extensive support to ensure that each student was equipped with the skills and knowledge necessary to become an effective educator and secure desirable teaching positions.
This online program gave me valuable knowledge and a real TEFL certificate!
I had a deplorable educational experience with certain courses that provided me with no valuable knowledge, and to add insult to injury, the certificate I received was a complete fake. It was only through the recommendation of a colleague and our subsequent investigation of her own certification that I was able to enroll in a reputable program that proved to be extremely beneficial.
I've become part of the global community of English teachers!
Throughout the course, the forum provided a means of communication with fellow educators, resulting in a strong sense of camaraderie. To this day, we keep in touch via text and Instagram, and your team deserves credit for facilitating the discovery of my ideal profession and fostering social connections with individuals around the world.
Now I'm using the most effective teaching methods
The aspect of these courses that I found most beneficial was their ability to demonstrate effective teaching methods. The TEFL-TESOL-Certification.com course taught me how to hold my students' attention, arouse their curiosity, and make learning English a pleasant experience. As a result, my teaching has improved significantly and my students have already begun to recognize my expertise. Moreover, I highly recommend this certification program as my friend has also enrolled in it.
I managed to get the TEFL certificate during the period of self-isolation
During my period of self-isolation, I decided to get a certificate in Teaching English as a Foreign Language (TEFL) or Teaching English to Speakers of Other Languages (TESOL). After submitting an application through the designated website, my questions were promptly answered, payment was facilitated, and access to the online platform was granted. I found the process to be highly organized and user-friendly, and the technical support team to be an example of exceptional service. Thank you for your commitment and for providing such a seamless product!
Not only did I gain valuable knowledge, but I also received help in finding a job
The course provided an exceptional learning experience facilitated by the highly professional and personable instructors and staff. They also covered resume building and the art of interviewing/job search success through some engaging lectures, demonstrating their commitment to ensuring a smooth transition from the course to gainful employment. In conclusion, the course was an enriching experience and I would highly recommend it to anyone who wants to improve their teaching skills.
Lots of practice and detailed feedback from mentors
This TEFL certification program proved to be both stimulating and fulfilling. It provided me with the essential tools to design comprehensive lesson plans suitable for learners of all ages. The opportunity for observed teaching practice proved invaluable, allowing me to continually improve my skills through self-assessment and constructive criticism from the esteemed course mentors. I'm certain that the knowledge and practices I gained during this training program will continue to serve me well in my teaching career.
This is a highly professional and dedicated program
Overall, my experience with the TEFL/TESOL course has been exceptional. Although the course was sponsored by my school, I was pleasantly surprised by the quality of the online curriculum. Despite my initial skepticism about online learning, I found this TEFL certification course to be a highly professional and engaging program. Not only did I gain valuable lesson planning skills, but I also learned teaching strategies that go beyond the realm of English language instruction. I am very pleased with my experience with this course.
This high-quality online curriculum was my best investment
When it comes to TEFL courses, TEFL-TESOL-Certigication.com reigns supreme. With a wealth of options available, this course is truly a cut above the rest. From start to finish, the support and guidance provided by the program is second to none. The high quality curriculum, all online, is well worth the investment. As a happy graduate, I can say that taking this course was the best decision I ever made as it allowed me to pursue my dream of living and teaching abroad.
Optimal balance between theory and practice
Without a doubt, the Manhattan College TEFL Certification Program offers the best online TEFL course. Compared to similar courses I have taken before, this one is a cut above the rest. I was very impressed with the balance between theoretical understanding and practical tips and assistance in the classroom. Anyone considering enrolling in a TEFL course should choose this certification program.
Thank you TEFL-TESOL-Certification.com for my new opportunities!
The course and support were exceptional and I would highly recommend it to anyone brave enough to take on a challenge and seek one of the best entry-level qualifications in the field. The teachers provided me with extremely useful and accurate assessments and I now feel fully equipped for the English teaching profession.
Ongoing professional support and comprehensive course materials
For those interested in obtaining a 120-hour certification, I highly recommend the TEFL-TESOL-Certification.com. The course material is applicable and comprehensive, and there is ongoing support. In addition, all graduates receive lifetime job placement assistance. Personally, I am grateful for my decision to enroll in this course.
Thank you for the opportunity to get a certificate online!
The TEFL/TESOL Certification Program is ideal for those who need to complete their studies at their own pace. As someone who was taking college courses, this course gave me the time I needed and the ability to work at my own pace. The material is laid out in an easy to understand manner, and the application includes sample sheets and much more!
I confidently recommend the course to those who want to teach English abroad.
The course was easy, with lots of quizzes to help you learn each topic. I've learned a lot, especially about managing an online classroom with students from different backgrounds. If you're serious about learning how to teach English and what to expect when teaching abroad, I highly recommend this course.
Affordable option for those who want to develop their teaching skills
Signing up for the TESOL/TEFL Certification Program is a breeze, and navigating the platform is a straightforward affair. The well-designed lessons provide clear and concise teaching points, accompanied by relevant quizzes. In addition to the exceptional content, the responsive support team ensures that all questions and concerns are addressed quickly. With frequent sales, the TEFL-TESOL-Certification.com is an affordable option for anyone looking to develop their teaching skills.
Programs
120 hour online
TEFL/TESOL Course
120 hours
129 units
18 topics
6 modules
interactive tests for each module
half a year to complete
150 hour online
TEFL/TESOL Course
150 hours
169 units
19 topics
10 modules
interactive tests for each module
half a year to complete
250 hour online
TEFL/TESOL Course
250 hours
219 units
22 topics
13 modules
interactive tests for each module
8 months to complete